Since 1995, Stephen Kirkland has provided analyses, reports and expert testimony to help determine reasonable compensation amounts for business owners, executives, professionals, trustees and directors.  The employers have included professional service firms, closely-held businesses, hospitals and a variety of tax-exempt organizations across the United States.
Reasonable versus Unreasonable Compensation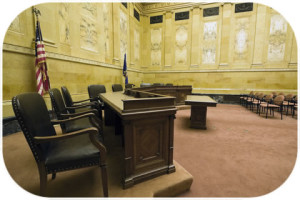 The topic of reasonable compensation versus unreasonable compensation is one of the hottest issues in American business today.  The Securities and Exchange Commission is requiring more disclosure of executive compensation details at publicly-traded corporations.  Shareholders are protesting some CEO compensation packages.  Internal Revenue Service and state auditors are looking for over-compensated shareholders at closely-held C corporations and under-compensated shareholders at S corporations.  The IRS announced that they had imposed $21 million in excise taxes on forty officers and board members at charitable organizations due to "excess benefit transactions" in the form of unreasonable compensation.  High-profile class action lawsuits have been filed against large employers who may have permitted investment managers to receive unreasonable compensation for services they provided to retirement plans.  Also, an accounting rule known as FIN 48 requires that financial statements include a provision for potential tax liabilities which could arise due to uncertain tax positions taken by the company, such as the payment of potentially unreasonable compensation.  In marital dissolution cases, one of the most litigious issues is the amount of compensation one spouse receives from a closely-held business. ...
Continue
Challenges to "reasonable" compensation are among the most common, and most complex, issues raised in IRS audits of closely-held businesses and tax-exempt organizations.  Similar issues arise in shareholder disputes and business valuations.
Prepare Passionately : Analyze Thoroughly : Write Accurately : Speak Clearly : Illustrate Powerfully
An opinion has great value if it is supported and can be defended.
Let's exchange ideas.
1320 Main Street, Suite 300
Columbia, SC 29201-3266
Telephone: (803) 724-1414