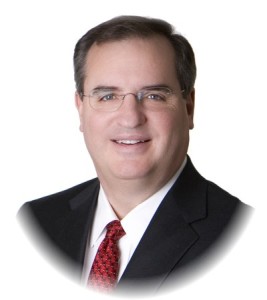 Stephen earned a Bachelor's degree in Accounting at Emory University in 1981 and a Master of Tax Accounting at the University of Alabama in 1982. He then spent ten years with PricewaterhouseCoopers and fourteen years with a regional accounting and consulting firm. In 2006, he co-founded Atlantic Executive Consulting Group, LLC, where he is a compensation, tax and financial consultant.
Area of Specialty
Compensation, tax consulting and financial analysis
Active Memberships
WorldatWork (formerly known as American Compensation Association)
Institute of Management Consultants
National Association of Certified Valuators and Analysts
American Institute of Certified Public Accountants, Forensic and Valuation Services Section
American College of Forensic Examiners
University of South Carolina Annual Retirement and Benefits Management Seminar, moderator and member of planning committee (1988 to Present)
Certifications
Certified Public Accountant
Certified Management Consultant
Certified Forensic Consultant
Certified in Financial Forensics
Activities
Stephen speaks at industry conventions and continuing professional education seminars for executives, CPAs, consultants, financial planners, business valuators and attorneys.  At the University of South Carolina, he has taught Income Tax Planning courses for experienced financial professionals preparing to become Certified Financial Planners.  Stephen has been quoted in Barron's, Bloomberg News, Kiplinger's Personal Finance, Worth, The Washington Post, Business Insider and The Wall Street Journal.
Stephen is a member of First Baptist Church of Columbia, SC where he is a deacon.  He serves on two charitable boards and is a member of the National Eagle Scout Association.
Cases in which Stephen Kirkland Testified as an Expert Witness in Court
and Opined on Reasonable Compensation
United States Tax Court
Allen L. Davis, et al v. Commissioner of Internal Revenue,   T.C. Memo 2011-286
Judge:  Diane Kroupa
Trial:  October 2010
Petitioner's Attorneys:  Skadden Arps for corporation
Baker & Hostetler for former Chief Executive Officer Allen L. Davis
Richland County Family Court, South Carolina
Cathcart v. Cathcart
Trial: November 2009
Attorneys:  Richard Whiting for plaintiff
Stephen R. Fitzer for defendant
Charleston County Master in Equity Court, South Carolina
Lynn Runkle v. Hospice Care of Choice, Inc.,    Civil Action No.: 03-CP-10-3159
Trial date:  February 2007
Judge:  Mikell R. Scarborough
Attorneys:  Coming Gibbs for plaintiff
Ogletree Deakins Nash & Smoak for defendant
United States Tax Court
Autoland of New Jersey, Inc. v. Commissioner of Internal Revenue, Docket Number 012639-02
Ocean Chevrolet, Inc. v. Commissioner of Internal Revenue, Docket Number 012640-02
Trial date:  May 2004
Judge:  Robert A. Wherry, Jr.
Petitioner's Attorneys:  Fox Rothschild LLP
United States Tax Court
Choate Construction Company v. Commissioner of Internal Revenue, T.C. Memo 1997-495
Judge:  John O. Colvin
Trial date:  1997
Petitioner's Attorneys:  Moore Ingram Johnson & Steele, LLC
United States Tax Court
Wilson Used Cars, Inc. v. Commissioner of Internal Revenue, Docket no. 11636-94
Judge:  Laurence J. Whalen   (Issued bench decision)
Trial Date:  1995
Petitioner's Attorneys:  Chamberlain, Hrdlicka, White, Williams & Aughtry
Publications Authored in Last Ten Years
Contents of ReasonableComp.biz, CompensationOpinion.com and AECG.biz except sections of government documents and materials unless attributed to another author
Journal of Accountancy
June 2015 "Helping S Corporations avoid Unreasonable Compensation Audits"
QuickReadBuzz.com
July 2014   "Practical Tips for Engagement Letters"
QuickReadBuzz.com
June 2014   "Preparing for Deposition or Courtroom Testimony"
Talent Management
December 2013   "Setting Executive Compensation / How is Comparability Data Used?"
HRresource.com
November 2013   "How is Comparability Data Used in Setting Executive Compensation?"
HRresource.com
November 2013   "Ways to Improve an Incentive Bonus Plan"
Compensation and Benefits Review
October 2013   "Preparing for IRS Scrutiny of Executive Compensation"
The Value Examiner
September / October 2013   "Normalizing Owner's Compensation in Business Valuations"
Journal of Accountancy
September 2013    "Preventing a Challenge to (Un)Reasonable Compensation"
HRresource.com
September 2013    "What is an Employee Worth?"
HRresource.com
July 2013    "Why are Executive Compensation Amounts so High?"
HRresource.com
June 2013   "Can Reasonable Compensation for a CEO Include Catchup Pay?"
WorldatWork.org
May 2013    "Compensation Paid by Non-Profits, Complying With IRS Regulations"
HRresource.com
May 2013   "Can Shareholders Determine Reasonable Compensation for a CEO?"
HRresource.com
May 2013    "Does Your Company Offer this Great Benefit?"
HRresource.com
July 2012    "Limits on Deductions for Executive Compensation at Public Companies"
HRresource.com
July 2012    "Planning for Golden Parachute Payments"
HRresource.com
May 2012    "Scrutiny of Executive Compensation"
Greater Columbia Business Monthly
July 2011     "Designing Better Compensation Plans"
HRresource.com
December 2010    "Unreasonable Compensation and the IRS"
HRresource.com
November 2010    "Are CEOs Really Overpaid?"
HRresource.com
November 2010    "Designing Effective Compensation Plans"
HRresource.com
November 2010    "Phantom Stock Plans as Incentive Pay"
Greater Columbia Business Monthly
May 2010     "Eat Here or We Both Go Hungry"
Greater Columbia Business Monthly
November 2009     "Tax Guidelines for Charitable Donations"
Connector
July 2009     "Promoting Your Consulting Practice through the Media"
Business & Economic Review
Winter 2009     "Compensation Plans that Pay Back"
TaxProfessionalsResource.com
December 2008    "IRS Expands Compensation Reporting Requirements for Non-Profits"
HRresource.com
October 2008     "Compensating Domestic Employees"
TaxProfessionalsResource.com
September 2008     "Should Congress Limit Executive Compensation?"
HRresource.com
August 2008     "Addressing Reasonable Compensation"
HRresource.com
June 2008     "Opinion Letters on Compensation Paid by Charities"
Benefits & Compensation Solutions
March / April 2008     "SEC Website Publishes Executive Compensation Amounts"
Greater Columbia Business Monthly
September 2008     "Should Congress Limit Executive Pay?"
Greater Columbia Business Monthly
October 2007     "Scrutinizing Executive Compensation at Charities"
Connector
September / October 2007    "Serving as an Expert Witness"
Greater Columbia Business Monthly
April 2007     "Why the Rich Get Richer"
Benefits & Compensation Solutions
March / April 2007    "IRS Tracks Unreasonable Compensation at Charitable Organizations"
Greater Columbia Business Monthly
March 2007     "The Nagging Issue of "Reasonable" Compensation"
Greater Columbia Business Monthly
November 2006     "Serving as an Expert Witness"
Southern Lumberman
August 2006     "Creating a Code of Ethics for Employees"
Southern Lumberman
July 2006     "Getting a Grip on the Employee Challenge"
Greater Columbia Business Monthly
July 2006     "Choice of Entity and Reasonable Compensation"
Southern Lumberman
May 2006     "Business Structure, Tax Issues, Compensation"
Southern Lumberman
April 2006     "Industry Deferred Compensation Plans under Scrutiny"
Southern Lumberman
March 2006     "Dilemma: Employee or Independent Contractor?"
Southern Lumberman
February 2006     "Don't Overlook Important Form I-9"
Greater Columbia Business Monthly
February 2006     "Is That Worker an Employee or Independent Contractor?"
Benefits & Compensation Solutions
January 2006     "Personal Liability for Unpaid Withholding Taxes"
Southern Lumberman
January 2006    "Benefits of Conservation Easements"
Business & Economic Review
Fall 2005     "New Rules on Tax Advice"
Coastal Carolina Business Journal
October 2005     "The Roth IRA"