Expert Witness Testimony
"Is there anyone so wise as to learn from the experience of others?" ~ Voltaire
Stephen Kirkland has been engaged as an expert witness in more than 100 (un)reasonable compensation cases over the last 23 years.  Most of those cases settled without going to trial.  However, Stephen has provided courtroom testimony in five U.S. Tax Court cases involving the reasonableness of executive compensation. 
Stephen has been engaged by attorneys across the United States, from California to New York and Boston, and from Florida to Washington State and Alaska.  The cases involved companies in many industries, including:
Automobile Dealerships
Construction
Pharmaceutical Distribution
Agriculture
Food Importing
Pipeline / Fuel Distribution
Telecommunications
Technology
Healthcare / Hospitals / Medical Practices / Home Health
Financial Services / Insurance
Industrial Manufacturing
Aerospace Engineering
Civil Engineering
Gaming
Nuclear Waste Disposal
Hazardous Waste Transportation
Wholesale Distribution
Real Estate Sales / Development / Management
Marketing
Legal Services
Advertising
In addition to U.S. Tax Court cases, Stephen has been engaged to provide executive compensation reports and expert testimony in court cases involving shareholder disputes, bankruptcy, discrimination and marital dissolution.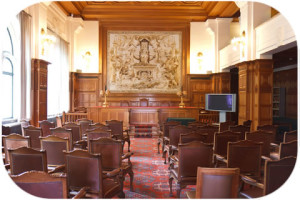 ---
Atlantic Executive Consulting charges a $3,000.00 designation fee if Stephen Kirkland is designated as an expert witness in any case without his prior knowledge and consent.
"The top experts in the world are ardent students."
~ Brenton Burchard
Federal Rules of Evidence
Rule 702. Testimony by Expert Witnesses
A witness who is qualified as an expert by knowledge, skill, experience, training, or education may testify in the form of an opinion or otherwise if:
(a) the expert's scientific, technical, or other specialized knowledge will help the trier of fact to understand the evidence or to determine a fact in issue;
(b) the testimony is based on sufficient facts or data;
(c) the testimony is the product of reliable principles and methods; and
(d) the expert has reliably applied the principles and methods to the facts of the case.
Rule 703. Bases of an Expert's Opinion
An expert may base an opinion on facts or data in the case that the expert has been made aware of or personally observed. If experts in the particular field would reasonably rely on those kinds of facts or data in forming an opinion on the subject, they need not be admissible for the opinion to be admitted. But if the facts or data would otherwise be inadmissible, the proponent of the opinion may disclose them to the jury only if their probative value in helping the jury evaluate the opinion substantially outweighs their prejudicial effect.
Write to be understood, speak to be heard, read to grow.
~Lawrence Clark Powell
10 Tips for Choosing the Best Expert Witness
This material is reproduced from the CEBblog™, 10 Tips for Choosing the Best Expert Witness, (http://blog.ceb.com/2010/08/02/10-tips-for-choosing-the-best-expert-witness/) copyright 2010 by the Regents of the University of California.  Reproduced with permission of Continuing Education of the Bar - California.  (For information about CEB publications, telephone toll free 1-800-CEB-3444 or visit our Web site, CEB.com).
By Julie Brook, Esq.
It is vitally important to find the right expert for your case.  Both experts and fields of expertise are highly specialized and compartmentalized.  Just because an expert is effective in one subject area does not mean he or she will be effective in another, even closely-related, area.  Similarly, experts who are successful in one geographical area may not "sell" in another.  It is important to constantly look for new faces and be willing to go outside the immediate geographical area to find the expert best qualified for your particular case and question in issue.
Here are 10 tips for choosing the best expert witness:
Check qualifications.  The expert's qualifications, education, and experience should prepare him or her to offer opinions on the particular subjects in issue.
Consider effect on the jury.  A jury should find an expert's appearance, demeanor, and manner of answering questions persuasive.
Assess capability.  Experts must be able to withstand the rigors of direct and cross-examination and the pressures of the courtroom.  Simulated cross-examination (particularly by an attorney other than the one responsible for the case) and review of an expert's deposition testimony can provide information on how the expert may perform at trial.
Ensure independence.  Although you want an expert who will vigorously assert your position, the expert should view the case critically and prepare you for any weaknesses in the case so there will be no surprises at trial.
Confirm availability.  The expert's schedule should permit him or her to devote sufficient time to your case.
Consider compatibility.  The expert should be someone with whom you can work effectively, particularly under trial pressure.
Prepare for claims of bias.  An expert who testifies overwhelmingly for one side or the other gives the opposition a golden opportunity to impugn the expert's objectivity and integrity.  Also, determine whether the expert has written anything on the subject in issue that is inconsistent with your position.
Confirm acceptance of position.  Find an expert who is truly comfortable with the position he or she has been asked to take in the case.
Consider experience or inexperience.  For experienced expert witnesses, consider their reputation among judges and other attorneys, whether they are burned out or overused, and their library of depositions and trial transcripts that can be used on cross-examination.  For inexperienced expert witnesses, consider their qualifications and their ability to respond effectively on direct and cross examination.
Decide between insider and outsider.  It may be easier and most cost effective to use your client's employee as an expert witness, but this may have drawbacks, including lack of objectivity, too much knowledge of the subject matter of the case, and ineffectiveness on the stand.
For everything you need to know about locating and retaining the best expert witness, see California Expert Witness Guide, chap 7 (2d ed Cal CEB 1991).  On expert witness discovery and the use of experts in all phases of litigation, check out Handling Expert Witnesses in California Courts (Cal CEB Action Guide May 2008).
****
Serving as an Expert Witness
By Stephen D. Kirkland   (Originally published in the September-October 2007 edition of Connector, the Institute of Management Consultants' member newsletter.)
Consultants in every field serve as expert witnesses to help judges and jurors understand complex issues in court cases.  Many of these professionals have narrow niches, such as fingerprinting or handwriting analysis.  Some specialize in broader fields, such as business valuations or, in my case, executive compensation.
So what does it take to become an expert witness?  There are several factors to consider before accepting that responsibility.
For example, an expert witness is usually hired and paid by an attorney representing one of the parties to a lawsuit.  However, the witness must be able to remain objective, and not become an advocate for the plaintiff or the defendant.  The truth must be told, no matter whose case is helped or hurt by it.
Extensive experience and formal training are necessary to gain the trust of the court.  You will be asked to recite government regulations and definitions of words used in your field.  You will be asked which publications you read to keep current.
During a deposition and court testimony, many detailed questions will be asked and they must be answered in ways that can be understood by jurors who have no experience in your field.  An expert's job is to explain and clarify complex issues so the judge and jury can do their jobs.
Your lifestyle and background must be able to withstand intense scrutiny.  Before the trial, attorneys will closely examine your credentials, experience, training and reputation.  Expect them to know your credit rating, what bumper stickers you have on your car, where you were born, how much you paid for your house, and which organizations you have belonged to.  They may ask, and you will answer under oath, questions about fun things like the prescription medications you take.
You must be able to remain composed during long hours of relentless questioning in depositions and courtroom testimony.  Under cross-examination, the attorneys are going to do all they can to make you nervous and say something foolish.  It is critical to stay calm and focused at all times during the deposition and trial.
Be flexible in your schedule.  It is not uncommon to be engaged late in the process.  Once you become involved in a case, you may need to peruse stacks of documents in order to understand all the relevant facts.  Ask a lot of questions.  And be sure you have plenty of time to thoroughly research the issues and complete your analysis and conclusions in time to the meet the court's deadline.
Court calendars are subject to change at any moment, and they expect you to be there when called.  You must be ready to answer hundreds of questions about a report you wrote and submitted to the court months earlier.
So why would any sane person put himself in this position?  Very simply, you must have a great appreciation for our court system and enjoy the satisfaction of a job well done.
* * * *
Preparing for Deposition or Courtroom Testimony
By Stephen D. Kirkland  (Originally published by the National Association of Certified Valuators and Analysts in the June 2014 issue of QuickRead .)
Whether you are testifying in a deposition or a courtroom, you will be asked many specific questions.  You will be under oath and must answer each question with complete honesty.   And since you cannot edit your answers later, you must answer accurately the first time.  Therefore, it is best to anticipate questions that are likely to be asked and to think through your responses before being on the hot seat.
Listed below are examples of questions that have been asked of me in depositions and during court testimony. You may find it helpful to carefully contemplate these types of questions when you are preparing for testimony.
For presentation purposes, I have posed the following questions as if they are being asked of someone who prepared a business valuation report for a company in the publishing industry.  Many questions may appear to be easy and straight-forward but can really be hard to answer:
Are you an "expert" in business valuation?  If yes, how can you be sure?
Are you an "expert" with respect to the publishing industry?
What prior experience do you have with the publishing industry?
What formal training have you had in the valuation methodologies you used in your analyses?
Which periodicals do you read to keep current in your field?
To which professional organizations do you belong?  Are you actively involved?
Are you familiar with the ethical and professional standards of those organizations?
Did you adhere to the ethical and professional standards of each of those organizations when completing your analyses and report?
Why do you charge so much for your services?  Why do you not charge more?
How much of the analyses and report did you actually prepare yourself?
How do you know your benchmarking data is reliable?
In prior cases, have you most often worked for the plaintiff or the defendant?
Are you a friend of the attorney who engaged you?
Did the hiring attorney or an associate tell you what to say in your report?  Did they tell you what to say, or not say, in your testimony?
Were you given enough information / facts to form an appropriate opinion?  If yes, how can you be sure?
What did you do to verify the information you were provided?
Were you given enough time to complete your analyses and form an appropriate opinion?
Do you know of any errors in your analyses or report?
Always keep in mind that some questions are designed to be difficult to answer.  Perhaps an appropriate response may be:
"I don't think a simple yes or a simple no would be a complete and accurate answer."  Or, "I can't give an unqualified yes to that because your words would then become mine."
Remember that testimony is different from a conversation.  For example, in conversations with clients, we do not like to keep saying, "I don't know" because that answer may cause us to appear to be poorly prepared.  But during cross examination, many questions are asked because the attorneys know that we cannot have the answers.  Having to say that we don't know dozens of times in one deposition may make us feel awkward, but it is much better than speculating or telling more than we really know.
I find it to be extremely helpful to avoid casual language during testimony.  In talking with friends, I might casually say, "Everyone enjoyed the party."  But that may not really an accurate statement.
I also like to hesitate briefly before answering each question.  This gives me time to think about my response, and it gives the retaining attorney a chance to object to the question before I answer it.
When we're not sure that we understand a question, we should ask for it to be repeated or rephrased, perhaps multiple times.
Be especially careful when asked to speak on behalf of another person, such as "Why did the business owner…?"
I have also had attorneys cleverly rephrase my statements when repeating them back to me.  For example, if I said that I do not remember seeing a certain memo, the questioner may later begin a long statement with, "Your testimony was that you have never seen this memo..."  There is a difference.
During cross examination in courtrooms, some attorneys have been animated and used facial gestures in hopes of distracting or discouraging me.  In those situations, I have found it helpful to look toward the back of the courtroom, rather than looking directly at the attorneys.
Expert testimony certainly comes with its challenges, but the satisfaction of a job well done lasts a long time.
Please Note:  This article is intended to encourage thoughtful discussion and is not intended to be legal advice.  I am simply sharing my experience to help others anticipate questions that they may be asked, so they are better prepared to answer them accurately when the time comes.  Please be sure to get good counsel from an attorney prior to any testimony.
* * * *
Disclaimer
Information on this website is provided for discussion purposes only and should not be construed as advice for any specific situation.  Please seek wise counsel before making decisions.  Atlantic Executive Consulting does not provide legal advice or investment advice.